1, With your PrestaShop admin panel, go to Design > Image Settings section.
2, Scroll down to the Regenerate thumbnails section. You can set there the following options.
Select an image – select a type of images that should be regenerated – product images, categories images, etc.
Erase previous images – set to No only in case the server timed out and you need to resume the regeneration.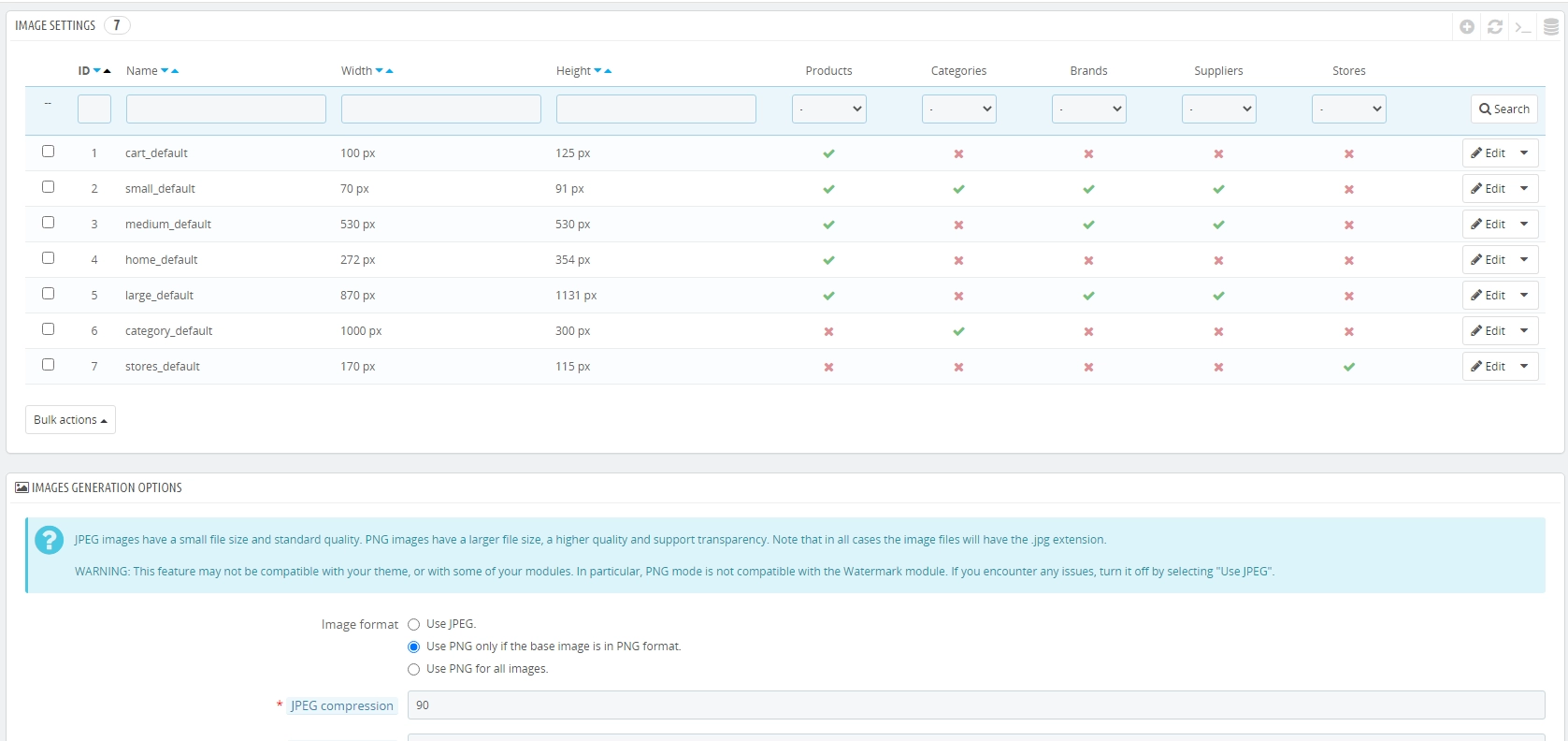 3, Click the Regenerate thumbnails button to confirm the action.
4, Refresh your website.