BackOffice > International > Translations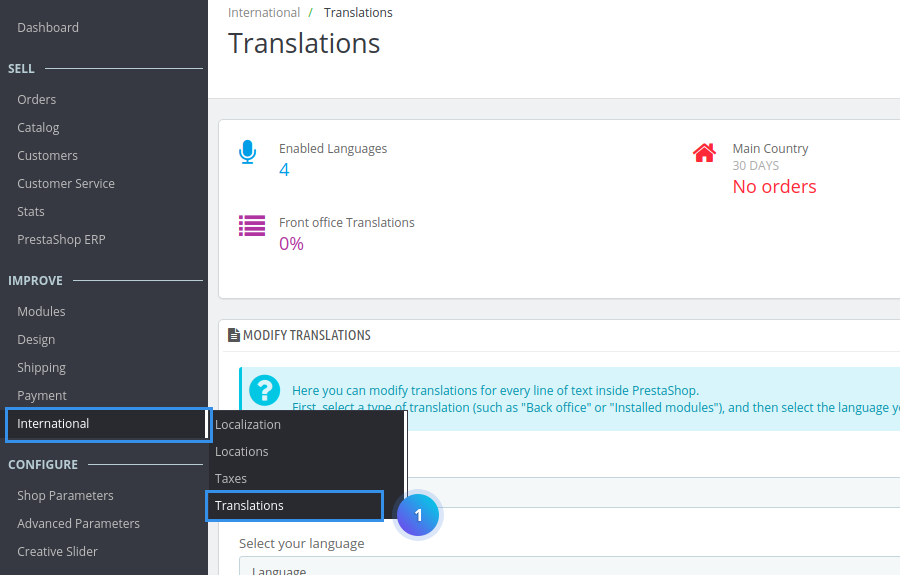 Select the type of translation: Email Translations;
Select the type of email content: Body (in case you want to edit Email Subject just choose Subject);
Select your theme: Core (no theme selected);
Select your language: Choose the required language (in our case it's English).
And then click the Modify button.


Click on Core Emails and select the account template.


The View HTML version tab shows how the email recipient will see the message.


You can make changes in the email template on the Edit HTML version tab.
you can change the structure of the email template and its content using the WYSIWYG editor.
Be careful when you edit the template using the editor, as you may accidentally delete the necessary layout.
If you are familiar with HTML, we recommend to disable the WYSIWYG editor and work with the template code directly.
You can do this by clicking on the Source code icon – "<>" (view the image below).


You can also edit only the content of the email with no risk to change the email template layout. go to the View/Edit TXT version tab.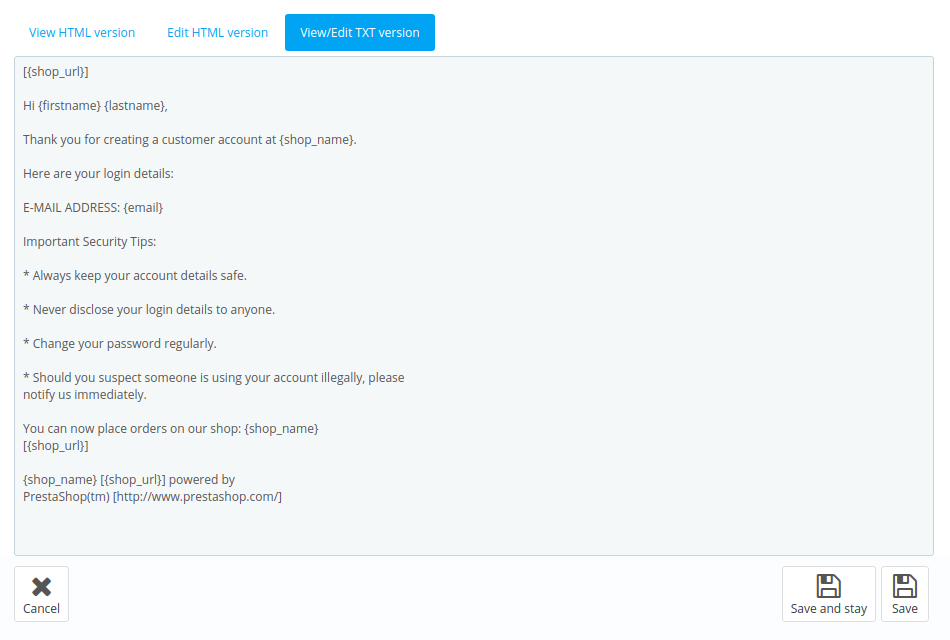 save all the changes


The same way you can easily edit any other email template in this list.
Latest PrestaShop Products #